The CityView CV2-3010 waste receptacle is a top opening pedestal mount trash receptacle. Pedestal mount receptacles are offered in surface or embedded mount. CityView receptacles embody a simple vertical strap design.
Materials
Vertical straps – 5/16" x 1 1/2" steel flat bar
Outside support strap - 1/4" x 2" steel flat bar
Top ring - 5/8" dia. solid steel round bar
Foot plates - 5/16" x 1 1/2" stainless steel
Lid - 14 ga. spun steel lid
Dome - 12 ga. spun steel dome
Ash inlay - 13 ga. stainless steel ash pan
Liner - High Density Polyethylene liner with handles
Options
Choose surface pedestal or embedded pedestal mount; flat, dome, ash or enclosed top; powdercoat or Duracoat finish; and color.
Additional Links
CityView Pedestal Mount Products
CV2-3010
40 Gal. Capacity, Flat Top
30" x 40"
285lbs.
CV2-3011
40 Gal. Capacity, Dome Top
30" x 45"
290lbs.
CV2-3012
40 Gal. Capacity, Ash Top
30" x 45"
295lbs.
CV2-3013N
40 Gal. Capacity, Covered Enclosure Top
30" x 45"
295lbs.
Standard Lid Options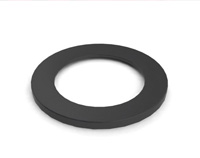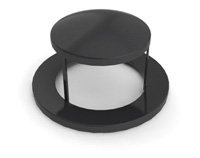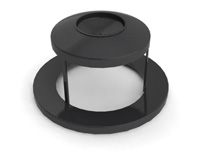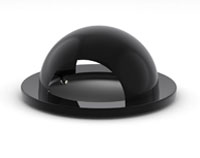 Sustainability
CityView receptacles have a recycled material content of 96.91% of which 83.97% is post consumer content. This content may vary based on the product design, product material type, and interchangeable piece parts. Recycled content estimates are an average based on steel mill provided information for steel bar product. For project specific information contact SiteScapes. All styles are 100% recyclable. For more information about SiteScapes sustainable products and policies, please refer to our Environmental Statement.