IPE Hardwood
Ipe Hardwood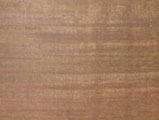 Natural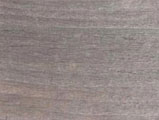 Weathered
This Brazilian species is one of the most stable of all of the durable timbers. This timber dries extremely well with little checking, twisting or bow. It is widely recognized for its strength, low maintenance, attractive color and smooth surface. This timber is also one of the top choices when considering resistance to decay, termites, borers, and fungi. Lastly, this species is a heavy lumber at approximately 64lbs per cubic foot and has a Class A fire rating that is equal to that of concrete and steel.
Characteristics:
• Appearance: Typically olive brown to blackish, often with lighter or darker striping in areas. Texture is fine to medium, with a low luster finish. Weathers to a gray finish.
• Drying & Shrinkage: Generally reported to air dry rapidly with only slight checking or warping. SiteScapes wax seals all cut exposed edges to reduce moisture loss and prolong appearance and product life.
• Duability: IPE is very resistant to attack by decay, fungi and insects. A naturally fire resistant heavy grade lumber.
• Preservation: IPE can be left untreated if a weathered gray or silver appearance is desired. IPE can also be maintained with periodic and careful power washing and/or sanding. This product can also be enhancing by utilizing a "wood brightening" product. To preserve the wood utilize a transparent, oil based sealant with UV inhibitors. IPE is extremely resistant to pigment based sealants.