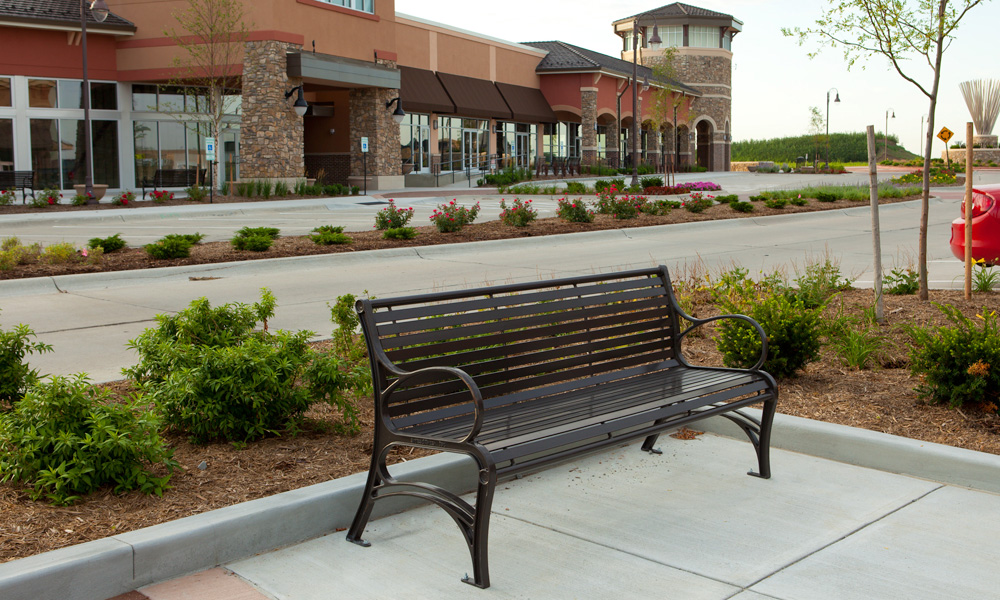 Use the filters below to narrow your search. Search by project name, products included, location or project type.
project name
Wilderness Hills
Installed: 11/7/2008
Location: Lincoln, NE
Wilderness Hills is a growing retail development project in South Lincoln, Nebraska. SiteScapes' Westport benches and CityView receptacles are spotlighted among the beautiful natural brush and landscaping.
Products: WestPort Benches, CityView Receptacles