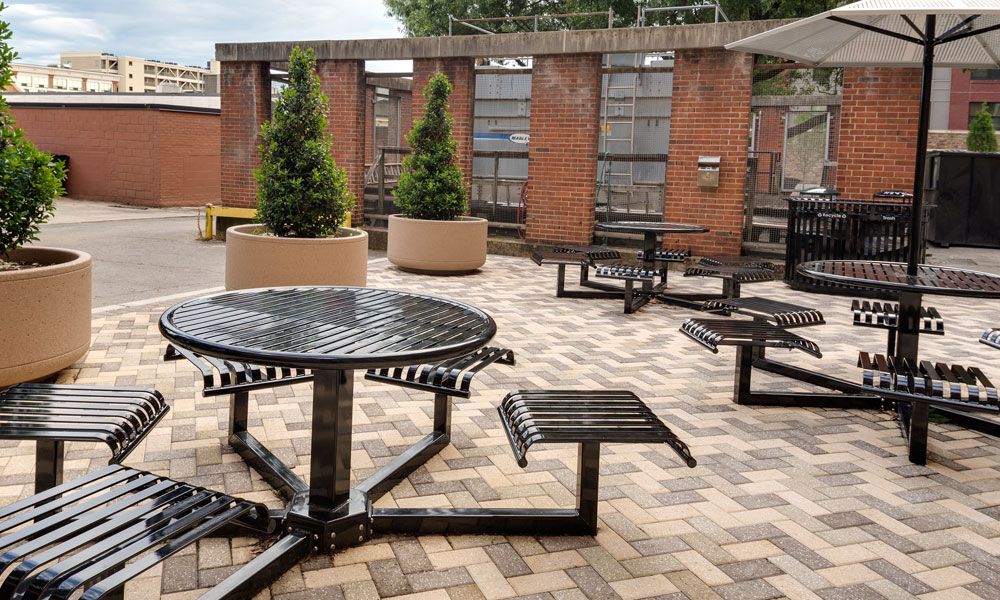 Use the filters below to narrow your search. Search by project name, products included, location or project type.
project name
University of Tennessee
Installed: 9/23/2016
Location: Knoxville, TN
SiteScapes is proud to be part of the ongoing work at the University of Tennessee. This collaboration is a large scale development aimed at expanding the Universities resources while creating an unmatched student environment campus wide. SiteScapes has provided culture specific products such as 2, 3, 4 & 6 seat carousel style tables, custom aluminum shade umbrellas, benches, trash & recycling containers and more. This project is the blueprint for enhancing outdoor spaces and reviving this SEC tradition rich environment.
Products: CityView Tables and Chairs, CityView Benches, CityView Receptacles