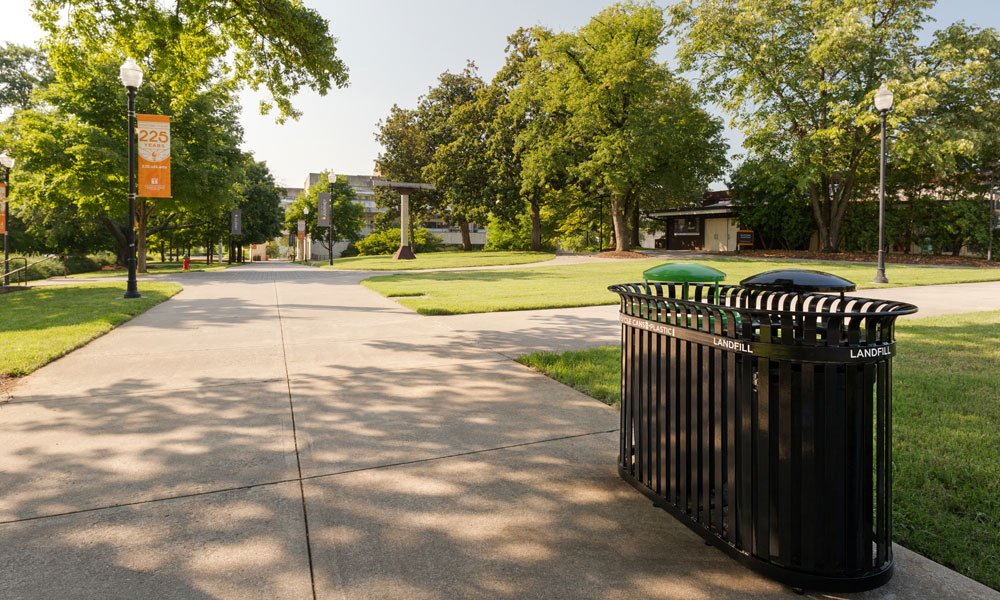 Use the filters below to narrow your search. Search by project name, products included, location or project type.
project name
University of Tennessee Knoxville
Installed: 4/23/2019
Location: Knoxville, TN
The SiteScapes CityView dual trash/recycling receptacle is the latest addition to the University of Tennessee Knoxville campus wide development. This receptacle includes two 36 gallon rigid plastic interior liners for the collection and division of waste and recyclables. The side access doors located at each end of the receptacle provide easy entry and emptying of the contents, while the brightly colored lid and exterior vinyl decals provide clear pedestrian instruction.

The CityView dual collection receptacle can be equipped with fully customized lid colors and decal verbiage. This is the perfect way to keep your campus clean and reduce your environmental footprint.
Products: CityView Receptacles