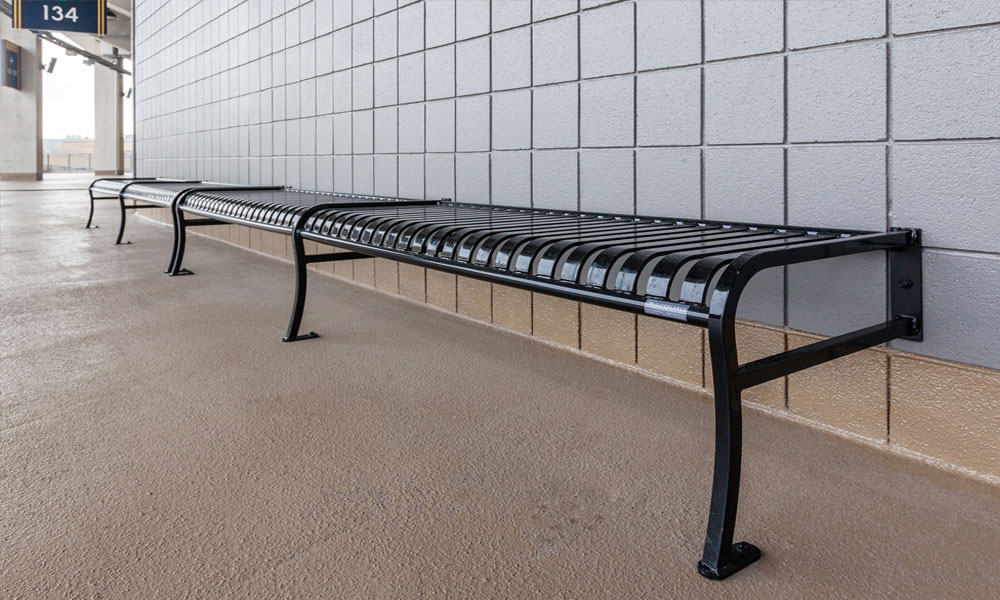 Use the filters below to narrow your search. Search by project name, products included, location or project type.
project name
University of Notre Dame
Installed: 9/12/2017
Location: Notre Dame, IN
SiteScapes' custom capabilities are on display throughout the concourse of the newly renovated Notre Dame football stadium in South Bend. These custom manufactured versions of the CityView bench were part of the 2017 $400 million dollar Campus Crossroads Project. The backless style benches are wall mounted to the brick structure and incorporate reclaimed wooden bleacher planks for a beautiful historic preservation.
Products: CityView Benches