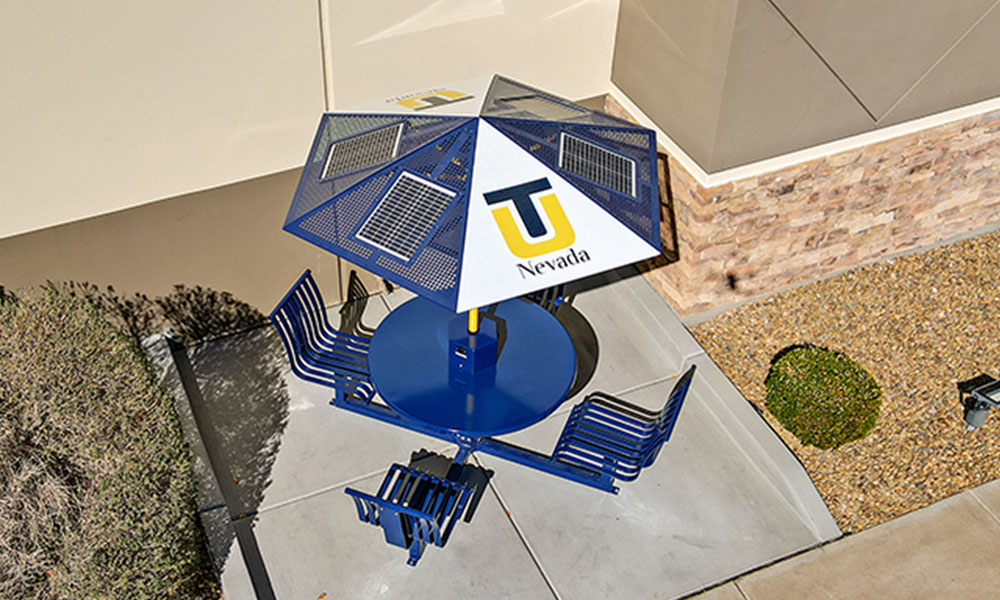 Use the filters below to narrow your search. Search by project name, products included, location or project type.
project name
Touro University Nevada
Installed: 1/6/2021
Location: Henderson, NV
Touro University is a non-profit university with several campus locations across the United States. The Henderson, Nevada campus recently chose SiteScapes' CityView carousel table, aluminum panel umbrella, and solar powered charge station, powered-by-Sunbolt, as an outdoor student work station for the campus. These work stations are the perfect solution for any public seating scenario. Each table provides a durable stainless steel surface with attached seating. The solar shades provide a 24V power source with multiple USB chargers. Touro's custom umbrella features a beautiful commercial vinyl wrap incorporating the school's logo on the overhead shades. These seating units are available in a multitude of seating configurations and styles as well as custom colors and logos.
Products: Aluminum Panel Umbrellas, Solar Umbrella, CityView Tables and Chairs