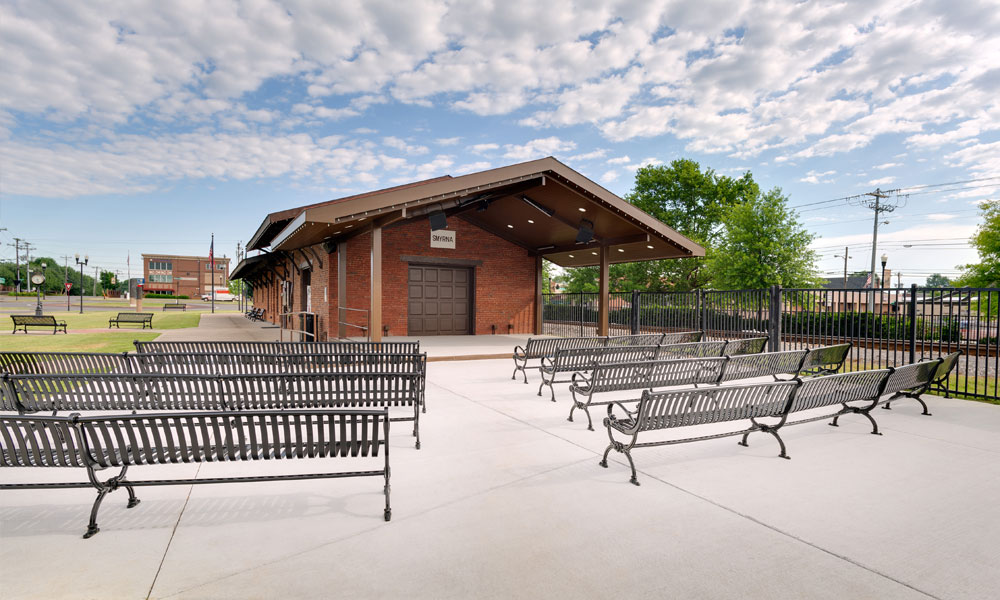 Use the filters below to narrow your search. Search by project name, products included, location or project type.
project name
Downtown Smyrna Train Depot
Installed: 9/11/2019
Location: Smyrna, TN
Located due west, just across the tracks, the Smyrna Train Depot at Front street is a historical landmark. The Train Depot received a facelift in 2014 that included benches, memorial bricks, and new indoor restrooms. In 2019 SiteScapes added Arlington custom radiused style seating. The historic filigree Arlington cast end benches allow for amphitheatre style seating for outdoor events while preserving the original train depot look.
Products: Arlington Benches, Aluminum Panel Umbrellas