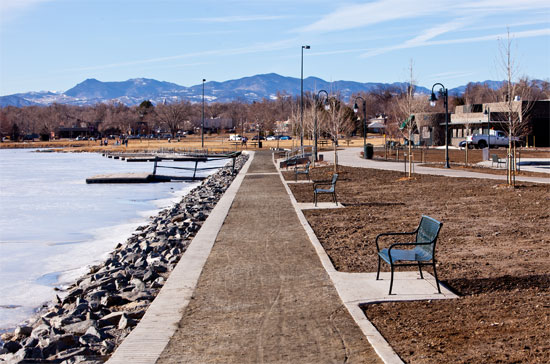 Use the filters below to narrow your search. Search by project name, products included, location or project type.
project name
Sloans Lake Marina
Installed: 6/22/2011
Location: Denver, CO
Sloan's Lake is located on the western edge of Denver's city limits. The park is a ribbon of green surrounding a great sheet of water that opens the park to the sky, with the office towers of downtown Denver rising up on the east and the snow-capped Rocky Mountains spread across the western horizon.
Products: CityView Benches, CityView Receptacles