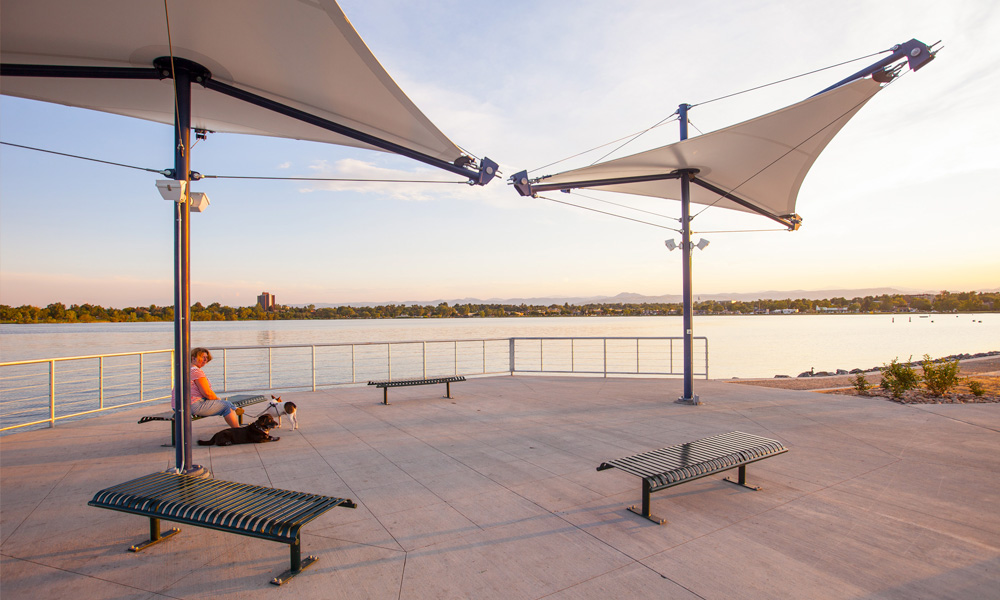 Use the filters below to narrow your search. Search by project name, products included, location or project type.
project name
Sloans Lake Two
Installed: 6/22/2011
Location: Denver, CO
We loved this project so much we had to return and snap some summer photos with sunshine. Sloan's Lake is located on the western edge of Denver's city limits and offers breathtaking views of the mountains to the west and the city to the east.
Products: CityView Benches, CityView Receptacles, CityView Tables and Chairs