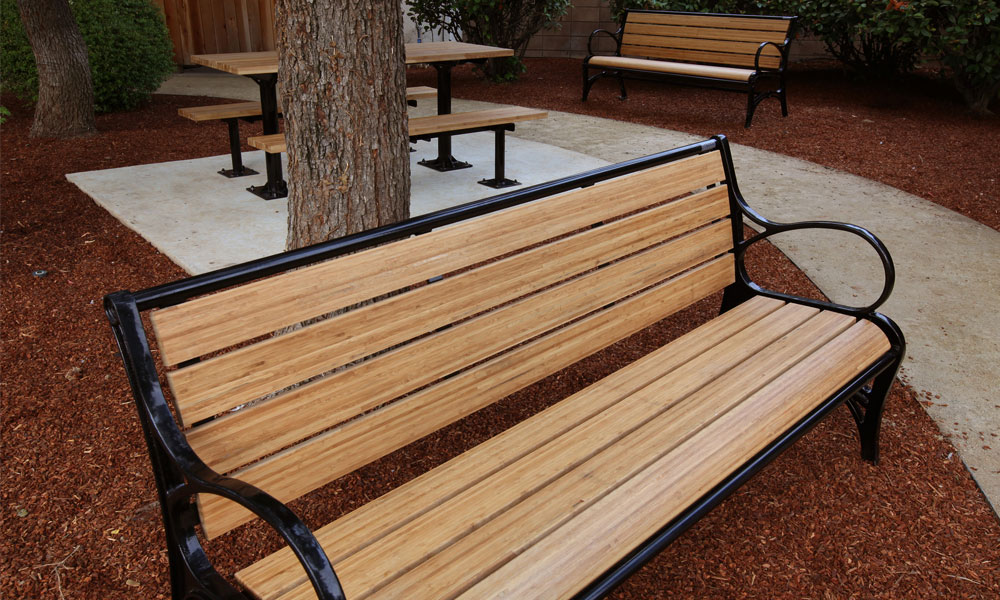 Use the filters below to narrow your search. Search by project name, products included, location or project type.
project name
Sacramento Parks
Installed: 7/5/2018
Location: Sacramento, CA
Sacramento County Regional Parks is a thriving parks department that manages more than 15,000 acres of parks throughout the County. They selected SiteScapes products for a recent upgrade and landscape revitalization to their Maintenance and Operations facility. SCRP maintains a commitment to environmentally friendly practices and as a result installed the Avondale collection with bamboo seating components. Bamboo is the fastest growing plant in the world and is the number one renewable resource on the planet. The Avondale is also available in IPE hardwood or recycled plastic.
Products: Avondale Benches, Avondale Tables and Chairs