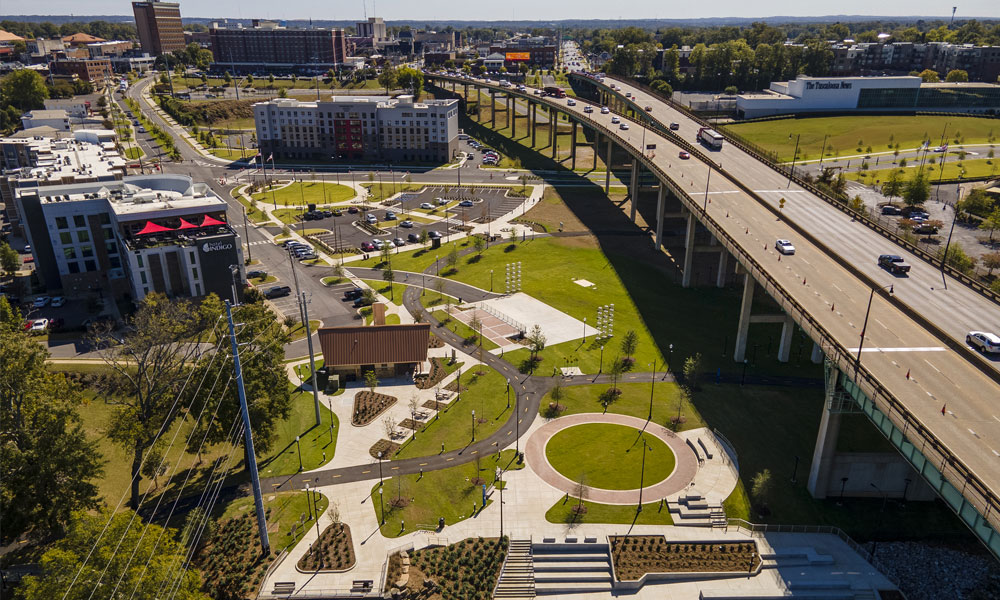 Use the filters below to narrow your search. Search by project name, products included, location or project type.
project name
River District Park
Installed: 4/27/2022
Location: Tuscaloosa, AL
River District Park opened in late 2022 and is a staple for downtown Tuscaloosa. The park offers scenic views of the Black Warrior River will serve as a gateway to the Western Riverwalk and the upcoming Saban Center. SiteScapes products were selected to serve the various green spaces and river-viewing areas. Products include recycled plastic picnic tables as well as CityView recycling receptacles with multi-stream recycling designations.
Products: Avondale Tables and Chairs, CityView Receptacles