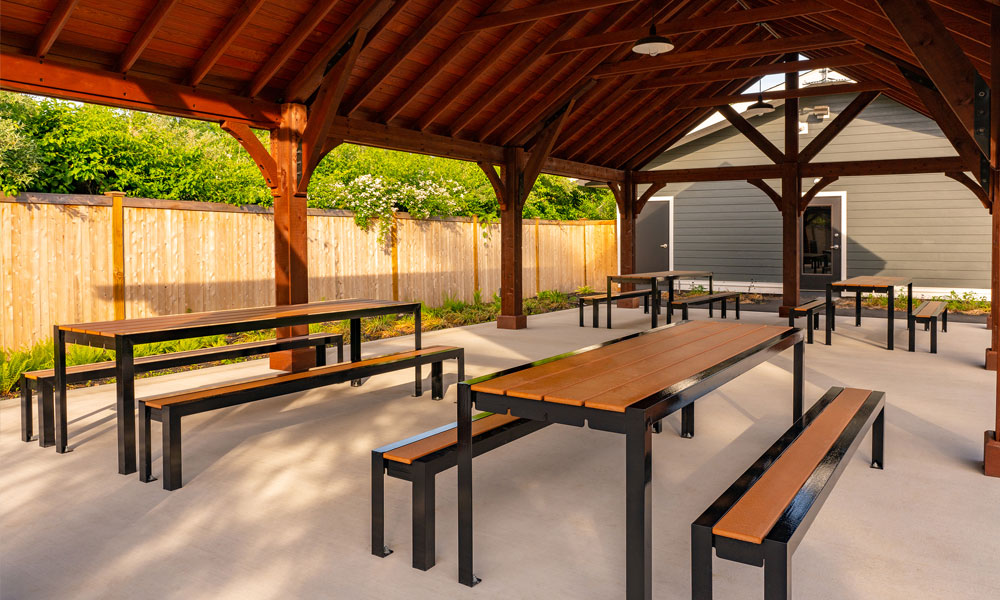 Use the filters below to narrow your search. Search by project name, products included, location or project type.
project name
Powdermill Village
Installed: 12/21/2021
Location: Westfield, MA
Powdermill Village is a property consisting of apartment homes and townhouses in the picturesque foothills of Westfield, MA. This property began a comprehensive remodel in 2020 which included a complete exterior overhaul. As part of this transformation, Powdermill selected SiteScapes to provide the exterior furnishings. The client selected variations of the CityView and Wynne collections. The steel elements of both products provide a similar theme while the recycled plastic components of the Wynne soften the table feel. These products are oriented along the access points to public parks, an onsite playground and a beautiful new pavilion and patio space. These SiteScapes products have enhanced the Powdermill community and heightened the outdoor experience.
Products: CityView Benches, CityView Receptacles, Wynne Tables