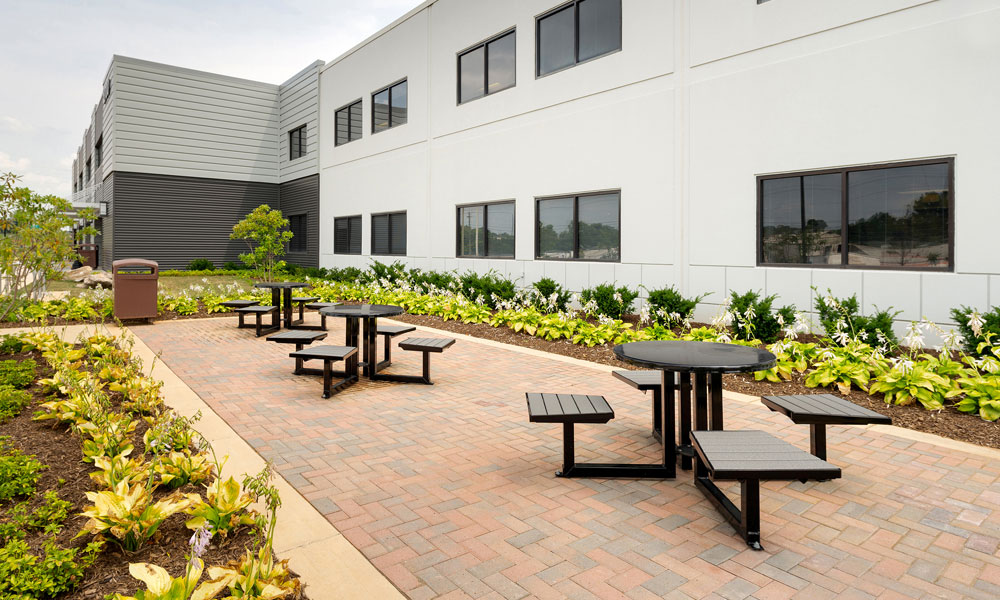 Use the filters below to narrow your search. Search by project name, products included, location or project type.
project name
Middlebrooke State Office Building
Installed: 4/28/2020
Location: Knoxville, TN
The City of Knoxville, TN recently completed a site hardscape and paving renovation of the Middlebrooke State Office Building. As part of this renovation, the City chose the Kinsey carousel style table by SiteScapes, Inc. The Kinsey table is a custom design that incorporates a unique trapezoidal wood slat seat. The Kinsey carousel style table is a freestanding table with all of the legs attached to the center post. Each table comes standard with a solid stainless steel table top and trapezoid shaped seats. The seats are available in recycled plastic or IPE wood seat slats. This table is also available with an independently mounted table and seats.
Products: Avondale Benches, Echo Bike Racks, Custom, Kinsey