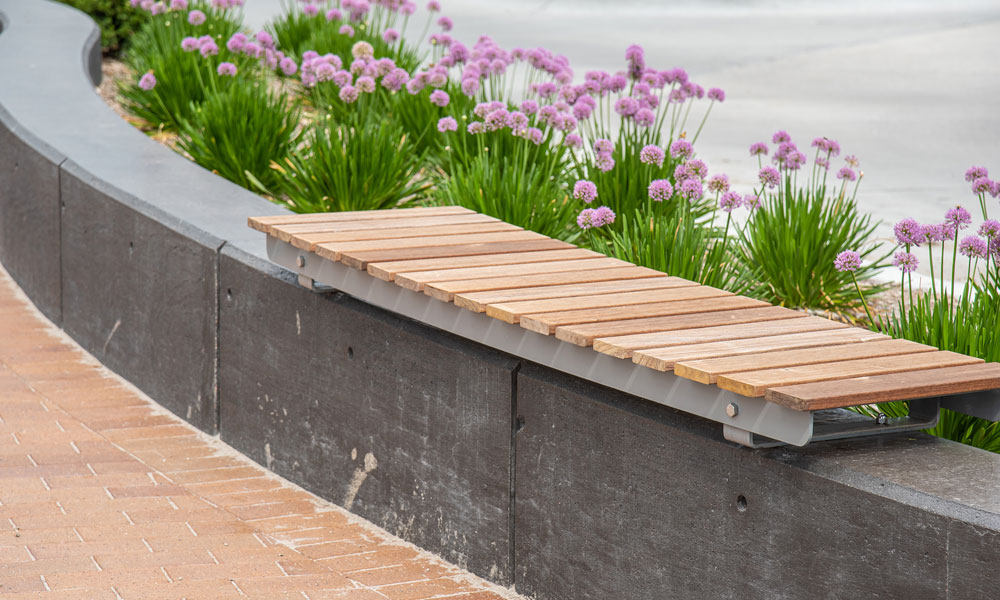 Use the filters below to narrow your search. Search by project name, products included, location or project type.
project name
Madonna Hospital Patient Tower
Installed: 6/9/2022
Location: Lincoln, NE
The Madonna Rehabilitation Hospital recently completed a $57 million dollar patient tower and treatment facility on its Lincoln campus. This expansion will significantly upgrade the Madonna facilities and greatly impact the Lincoln medical community. The new tower includes an additional 59 patient suites, upgraded technology including a specialized spinal cord treatment center, easy access and several community spaces. Madonna selected multiple SiteScapes furniture collections to accommodate each of these community spaces. One of the more unique spaces included a courtyard with a concrete wall perimeter. SiteScapes was tasked with creating a custom wood seat to match the radius of each perimeter wall. The result was five customized Avondale seats that perfectly fit the contours of each wall and provided a seamless transition between the courtyard areas and the surrounding landscapes.
Products: Custom