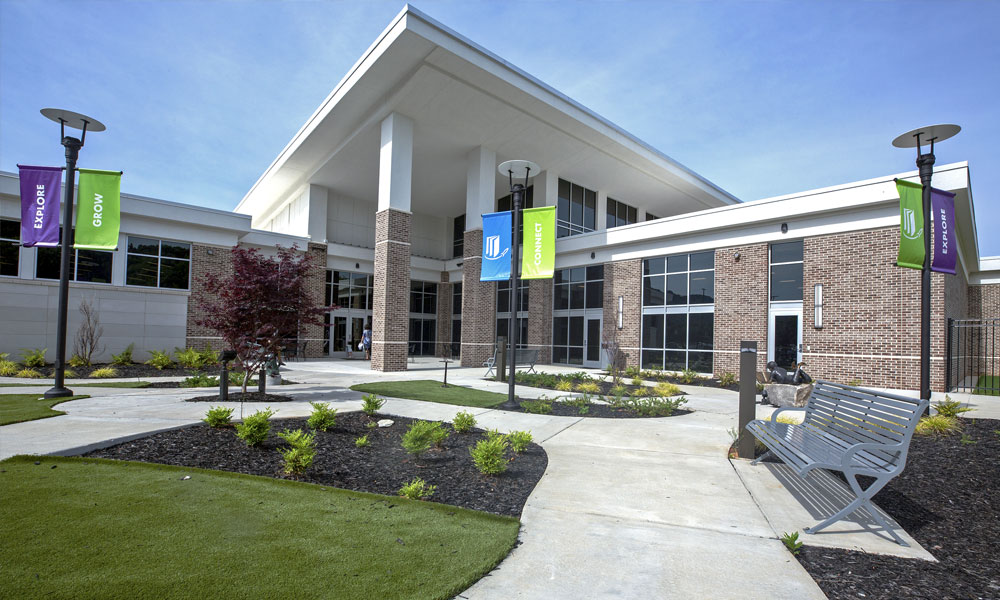 Use the filters below to narrow your search. Search by project name, products included, location or project type.
project name
South Huntsville Library
Installed: 1/14/2021
Location: Huntsville, AL
The new South Huntsville Library is a result of a collaborative effort between the City of Huntsville and the Madison County Commission. This 30,750 square-foot learning and resource facility took 10 years of planning and fund raising to come to fruition. The project officially broke ground in February of 2020 and the design team chose SiteScapes for the outdoor garden furnishings. The team selected the New Castle collection of matching seating and trash receptacles. The bench is a contemporary, horizontal strap bench, while the receptacle is of similar design utilizing vertical straps. Huntsville elected to specify the perforated metal exterior option on the receptacles for a distinct style and discreet collection.
Products: New Castle Receptacles, New Castle Benches