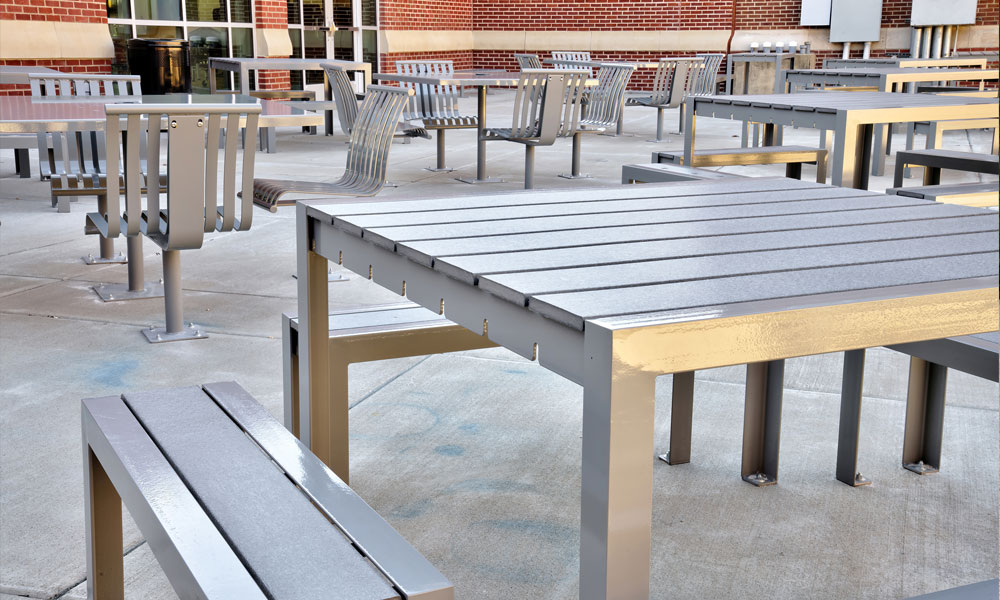 Use the filters below to narrow your search. Search by project name, products included, location or project type.
project name
Galesburg Junior and Senior High
Installed: 10/5/2022
Location: Galesburg, IL
Beginning in 2018 and spanning multiple phases, the Galesburg Junior and Senior High School has undergone a $40 million renovation. The new facility includes a state of the art performing arts center and 14 additional classrooms. The exterior of the school has been upgraded with SiteScapes products that include CityView benches and Wynne tables. The school chose the backless bench design to allow the versatility of seating from either side of the bench.
Products: CityView Tables and Chairs, Wynne Tables