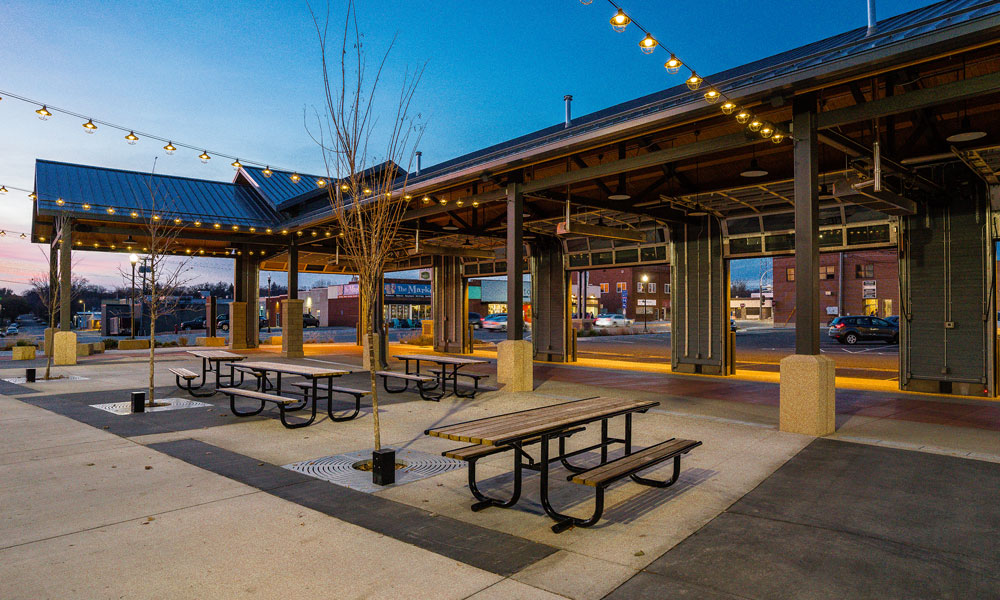 Use the filters below to narrow your search. Search by project name, products included, location or project type.
project name
Fergus Falls Riverfront Redevelopment
Installed: 12/9/2021
Location: Fergus Falls, MN
In 2016, the City of Fergus Falls embarked on the journey of transforming their underutilized downtown riverfront property into a vibrant and valuable resource. This transformation included views and access to the Otter Tail River, recreational opportunities and entertainment and dining venues. The City chose SiteScapes to provide the furnishings necessary to complete this riverfront oasis. These products included the WestPort family of benches, NewYork style picnic table seating and CityView trash receptacles. These products allow the visitors to enjoy the view, dine along the river and keep the environment clean.
Products: NewYork Tables, CityView Receptacles, WestPort Benches