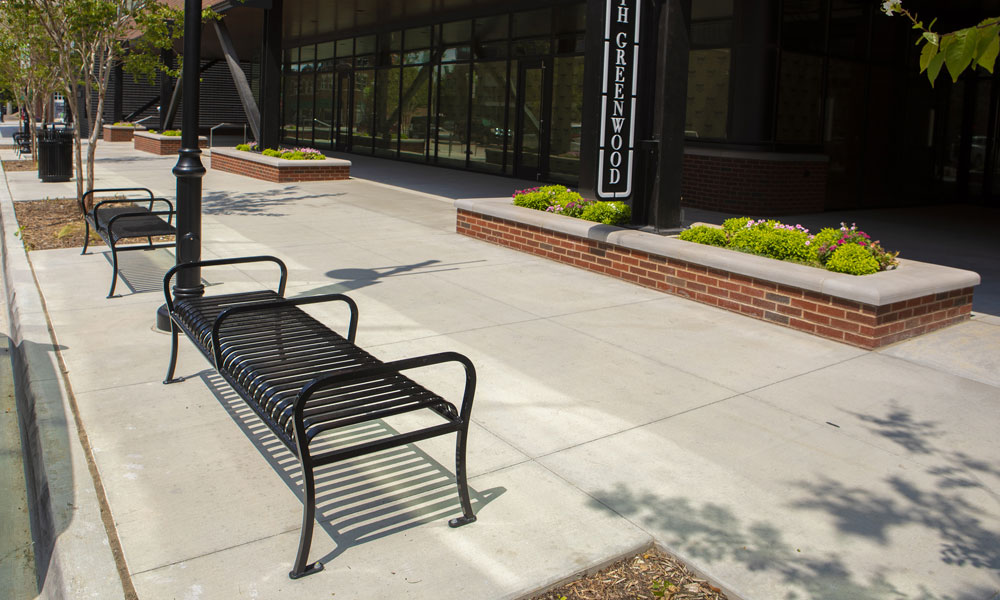 Use the filters below to narrow your search. Search by project name, products included, location or project type.
project name
City of Tulsa
Installed: 3/23/2022
Location: Tulsa, OK
The City of Tulsa and the Downtown Coordinating Council work hand in hand to continually improve the downtown Tulsa environment. As part of the recent beautification initiative, Tulsa selected SiteScapes to provide new park benches and trash receptacles for the city. The committee chose the CityView product line and utilized the backless bench with center armrest and 32 gallon flair top receptacle. Both of these products will serve the city for years to come while supporting the efforts to keep it clean.
Products: CityView Benches, CityView Receptacles