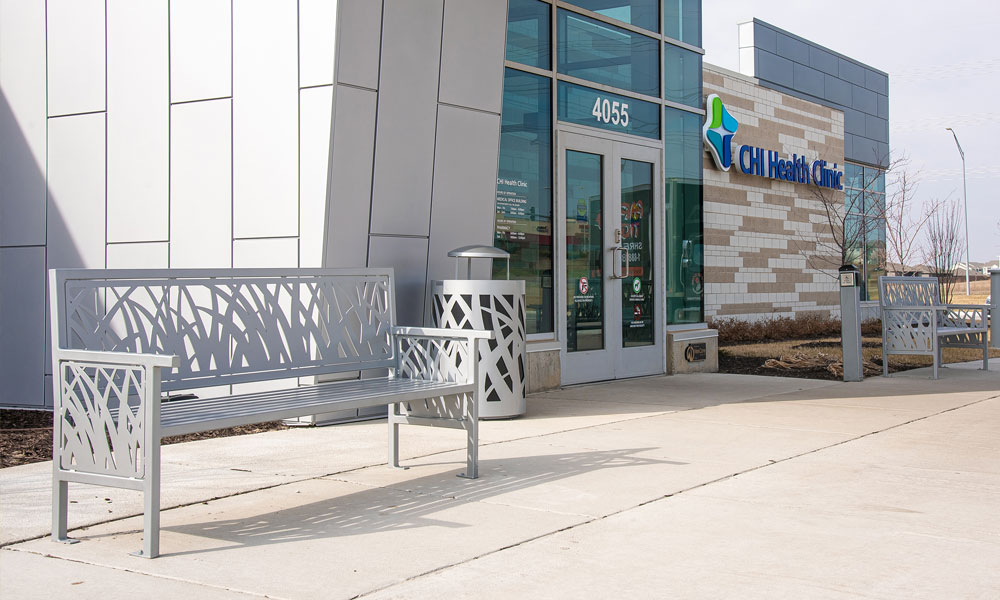 Use the filters below to narrow your search. Search by project name, products included, location or project type.
project name
CHI Health Systems of Lincoln, NE
Installed: 11/2/2022
Location: Lincoln, NE
CHI Health Systems of Lincoln, NE has completed construction of a new patient care center in Southwest Lincoln. This new state of the art facility will provide a space to relocate doctors and staff from other locations within the city and create an all inclusive, one stop shop for all of the patience needs. CHI chose to outfit their exterior public spaces with SiteScapes benches, trash receptacles and bicycle parking. The TallGrass collection was chosen and perfectly matches the buildings clean lines and native grass landscapes.
Products: Tallgrass Benches, Tallgrass Receptacles, Tallgrass Tables and Chairs