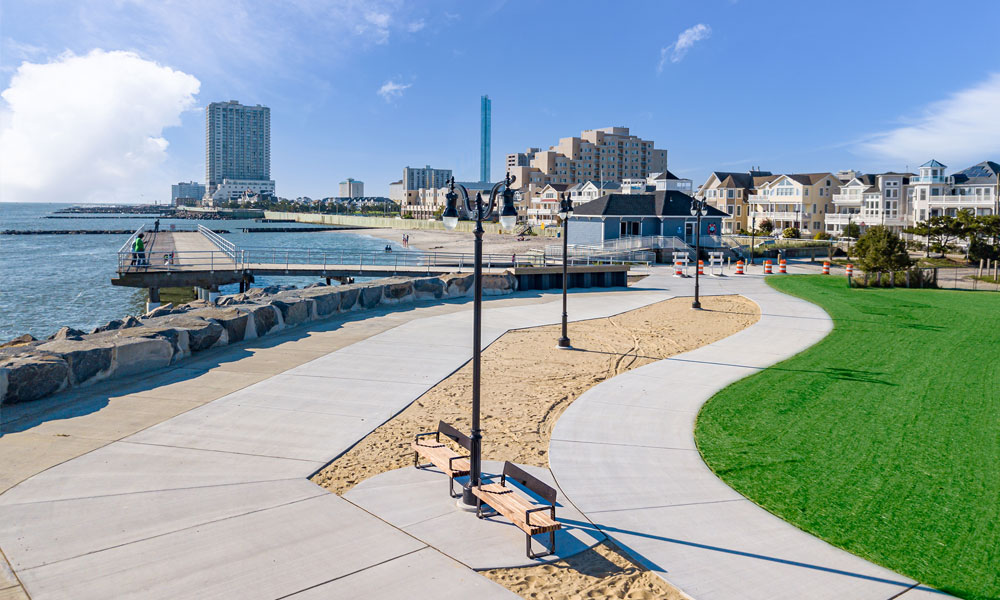 Use the filters below to narrow your search. Search by project name, products included, location or project type.
project name
Caspian Pointe - Atlantic City, NJ
Installed: 7/15/2021
Location: Atlantic City, NJ
The City of Atlantic City, FEMA and the US Army Corps of Engineers has recently completed the Caspian Pointe Bulkhead and Boardwalk Revitalization project. This project is part of the ongoing reconstruction due to Superstorm Sandy. In addition to the installation of a new steel bulkhead, the boardwalk has been elevated and protected by a rock seawall. This boardwalk spans the entire inlet and now provides waterfront walking, biking, decorative lighting and SiteScapes seating. The Fuse bench was selected for this project and provides a beautiful vantage point to overlook the city lights and ocean. The Fuse is available in 6' or 8' lengths, backed or backless and with recycled plastic or IPE hardwood seat slat options.
Products: FUSE Seating